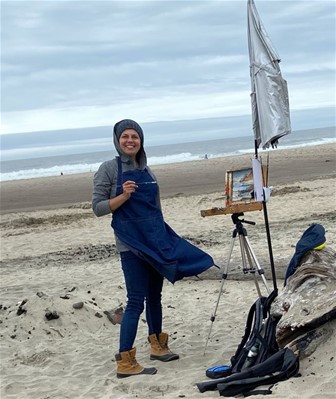 I grew up in Russia. In 2008 I immigrated to the US. I always wanted to be an artist. When I finally had an opportunity to paint full time, I found out that it wasn't easy. Painting can be joyful when it goes right and a great frustration when it doesn't. I learned that "for improving painting skills, it is far better to paint thirty one-hour paintings than one thirty-hour painting"(Craig Nelson).
I live in a small coastal town called Lincoln City in Oregon, USA with my two-year-old daughter Sasha.
Please contact me at kyteart@yahoo.com if you have any questions. If you would like to stay connected via Facebook, "like" my page called Katia Kyte Oil Painter.
Thank you so much for your comments and support!